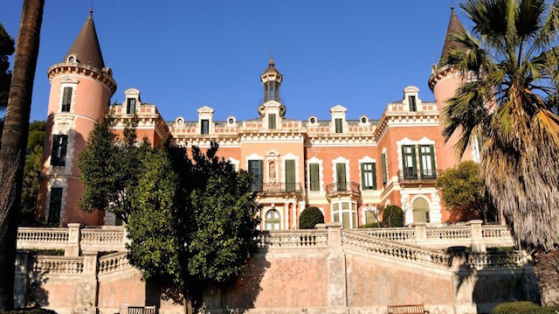 Granhotel Florida
Carretera Vallvidrera-Tibidabo, 83-93
08035 Barcelona
Phone: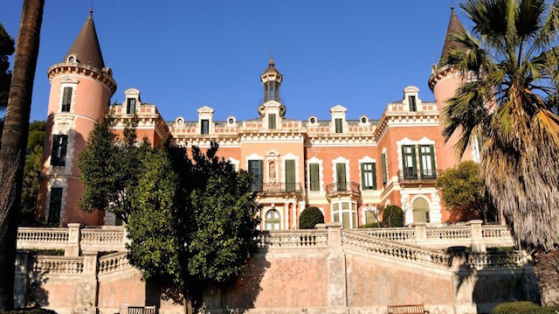 El Palau de les Heures
Carrer d'Hipatia d'Alexandria
08035 Barcelona
2nd General Assembly Meeting
19-22 March 2023
Welcome to the environMENTAL General Assembly meeting registration. We are pleased to invite you to Barcelona, Spain.
The meeting will start on Monday 20th morning and will end Wednesday 22nd afternoon. The first two meeting days (20th/21st March) will take place at the Grandhotel Florida. For the third meeting day we will be invited by our partner Mel Slater to El Palau de les Heures.
For our logistic planning, please indicate below, if you will join dinner and lunch and inform us, if you have any specific food requirements.
Hotel reservation
We blocked 50 hotel rooms at the Grandhotel Florida for 170 € (pp/night, incl. breakfast) until XXX. Please notice that your hotel room is not automatically booked. Booking process
environMENTAL Kick-off Meeting agenda
Wednesday 07 September

Thursday 08 September

Friday 09 September

09.00 Welcome
09.30 Introduction
09.30 Project Management report and organisation of consortium (Sabine Possmann)
09.15 Introduction and report of the coordinator
09.45 Identification of break out groups
10.30 Dissemination planning (seminars, manuscripts etc.) (Bernd Stahl, Sabine Possmann)
10.00 WP reports I-IV (15'/WP)
10.00 Break out session
11.15 Break
11.00 Break
11.30 Break
11.30 A.O.B., next meetings and Adjourn
11.15 WP reports V-IX
11.45 Report of break out groups
12.30 Working Lunch
12.30 Working Lunch
12.30 Working Lunch
14.00 Adjourn
14.00 WP reports X-XII
14.00 Scientific presentation I-IV (tbd)
14.45 Break
16.00 Adjourn

15.15 Scientific planning year 1

Digital health (Frauke Nees)
-omics (Sylvane Desrivieres)
Cohorts (Elli Polmiti, UiO tbd)
Data management (Sven Twardziok)
Responsible Innovation (Bernd Stahl)

16.45 Adjourn
19.30 NetworkingDinner
environMENTAL/IMAGEN collaboration meeting agenda
| | | |
| --- | --- | --- |
| Sunday 04 September | Monday 05 September | Tuesday 06 September |
| 14.00-18.00 Arrival and check-in | 09.30 Welcome, Introduction and environMENTAL update (Gunter Schumann) | 09.30 Executive Meeting |
| 20.00            Networking dinner  | 10.00 Overview IMACOV-STRATICOV FU, ESTRA (Nilakshi Vaidya, Sylvane Desrivieres) | 10.30 External collaborations: Human Brain PRoject, China Brain Project, German Center for Mental Health, cVEDA (Gunter SChumann, Nilakshi Vaidya) |
| | 10.30 IMAGEN/STRATIFY enrichment in environMENTAL (Sylvane Derivieres, Elli Polemiti) | 11.00 Coffee Break |
| | 11.00 Coffee Break | 11.30 Overview and update on Databank transfer (Marcel Jentsch, Nilakshi Vaidya) |
| | 11.30 environMENTAL App Follow-up in IMAGEN/STRATIFY (Frauke Nees, Sebastian Siehl) | 12.00 Zhangjiang International Biobank (ZIB) Update (Tianye Jia) |
| | 12.15 Working Lunch | 12.30 Working Lunch |
| | 13.45 Discussion and planning of IMAGEN FU4, collaborations and "opening" (Moderator :Frauke Nees) | 12.30 Scientific talk (tbd) |
| | 14.30 Coffee Break | 14.15 Scientific talk (tbd) |
| | 15.00 3T/7T prediction in IMAGEN (Yuxiang Dai, Gunter Schumann) | 14.45 (Scientific talk) |
| | 15.30 Relating behaviour to multimodal neuroimaging and genetics (Tristram Lett) | 15.15 (Scientific talk) |
| | 19.30 Working Dinner | 16.00 Summary and Future Directions (Gunter Schumann) |